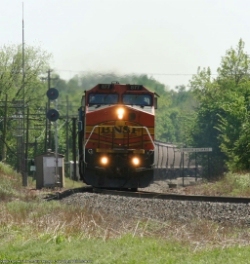 Welcome to the RRPictureArchives.NET contributor site of Phil Morrow.



Hello and thanks for stopping by and browsing. I have been a photographer for over 30 years and hope to get some older slides scanned into digital format as time allows.

As of June 2006, all photos are made with a Canon Rebel XT using various EF Lenses.

From 2001 to June 2006, I used a Canon G2. It's amazing how well this camera works for railfanning within limits. As long as I didn't get too far away from trackside, it produced very nice photos.

All photos prior to 2000 were shot with a Minolta SRT-SC 35mm SLR camera with various lenses using either Ectachrome (older) or Sensia-Provia (newer) film.

There is nothing more relaxing than being trackside chasing trains and photographing the parade, whether it's in my hometown, or across the country. I do hope you enjoy viewing my work.

There will be more added as they get scanned so come back and browse as you can.

Comments are welcome.

Thanks again for looking,

Phil H Morrow
Guthrie, Oklahoma USA



You may browse my collection of pictures via the menu located on the left hand side of the page. I hope you enjoy the collection and thanks for stopping by!
Note: This site is best viewed in Internet Explorer 6.0 or above.
Select one of the links from the menu on the left to begin browsing the collection.